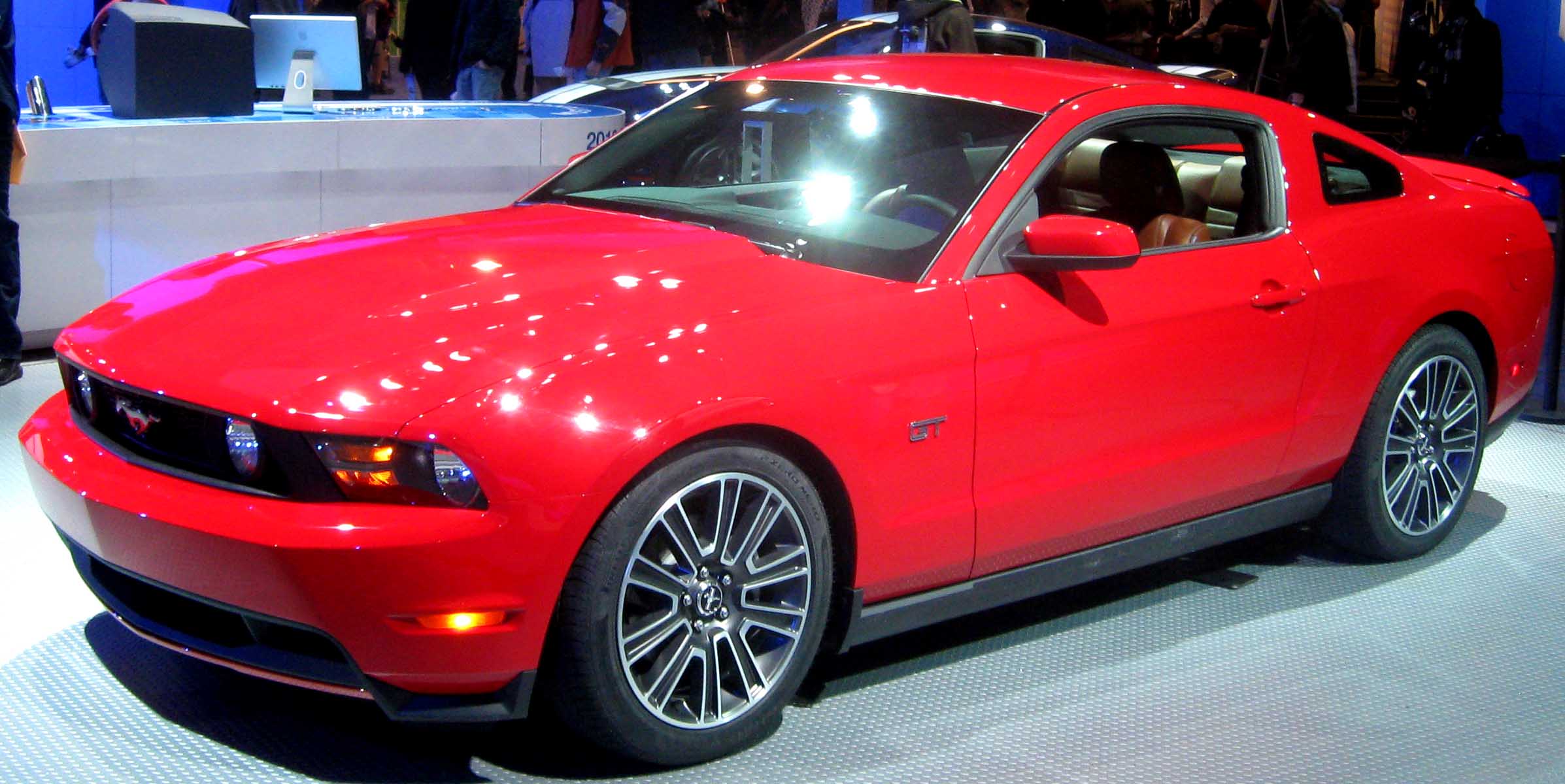 Few vehicles are more iconic - or more desirable - than the Ford Mustang. Available both as a coupe and a convertible, the Mustang comes in as many varieties as it does colors. This model's signature rear-wheel drive is highly adapted to cutting sharp corners and offering supreme handling to its driver.
Freshly redesigned in 2015, the modern Mustang features an independent suspension and a turbocharged four-cylinder engine in addition to its V-6 and V-8 options. Today's model outperforms the original 2015 redesign in a few important aspects - namely, control and stability.
Engine Specs
Ford Mustang buyers can choose between a number of engines:
• A 3.7-liter V-6 that offers 300 horsepower at 6,500 RPM.
• A 2.3-liter I-4 EcoBoost engine that hits 310 horsepower at 5,500 RPM.
• A 5.0-liter V-8 that hits 435 horsepower at 6,500 RPM.
The EcoBoost engine offers the best mileage, with 21 miles per gallon on city streets and a maximum of 30 miles per gallon the highway. The V-6 measures 18 and 27 miles per gallon, respectively, and the V-8 consumes the most - 15 miles per gallon in the city and 25 miles per gallon on the highway.
Exterior
Everyone recognizes the Mustang's sleek, aerodynamic look - an icon of American engineering. Today's model features HID headlamps and special tri-bar LED taillamps over dual exhaust pipes. The Mustang GT's aggressive front-end design features its signature air extractor hood. The car features customizable wheel diameters from 17 to 20 inches.
Interior
The Ford Mustang is famous for its low, sporty driver's position. This is exemplified in the newest model, which offers the driver enough room for comfortable positioning and ample clearance to handle the car's controls. To make the interior even more driver-oriented, Ford designed the steering column to manually tilt and telescope as needed.
For optimal comfort, Ford includes a left-side footrest installed at the same angle as the acceleration pedal. This dead pedal design offers maximum comfort in a wide variety of driving styles.