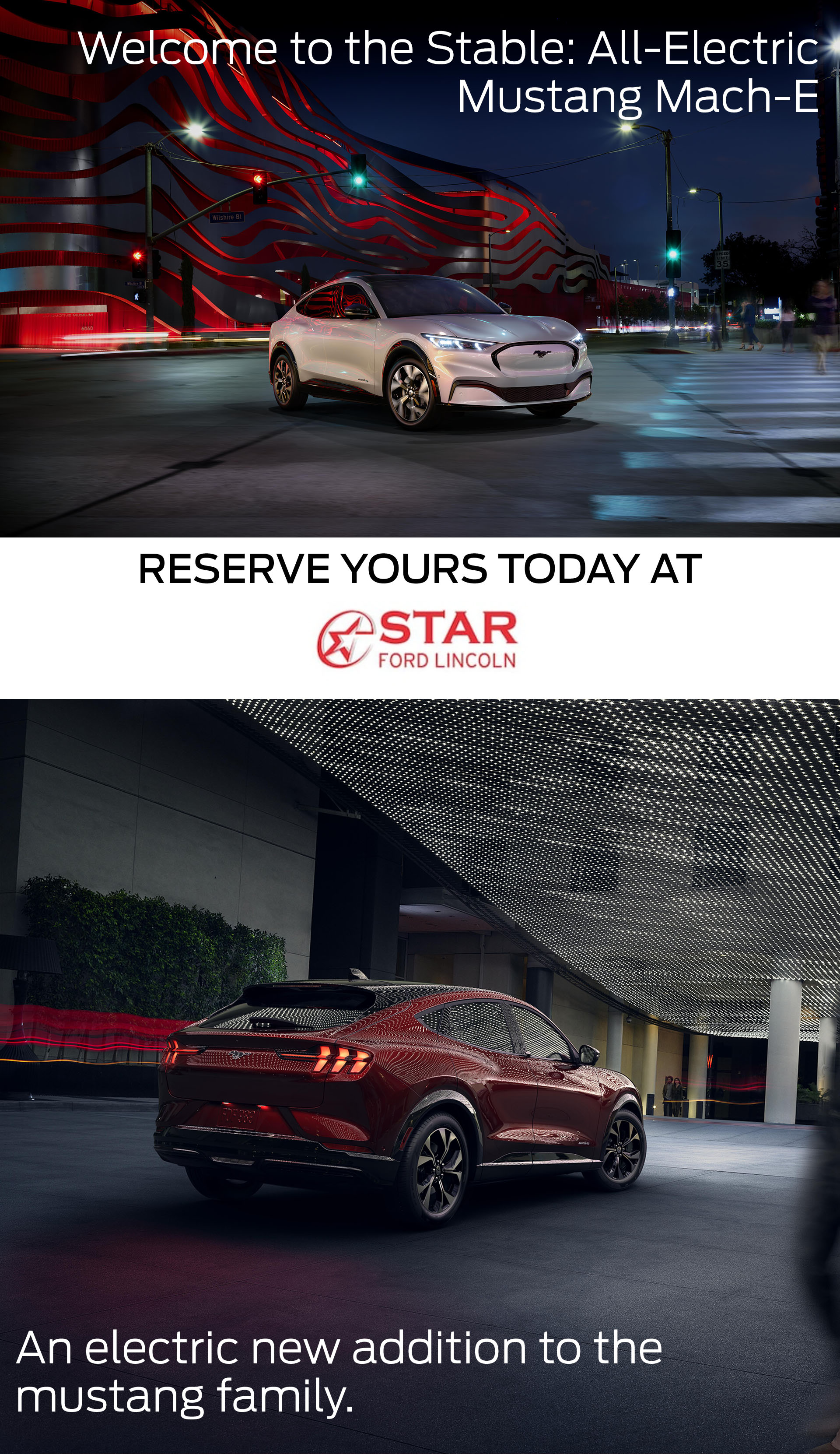 Click for more details: TECH SPECS    |    INTERIOR FACT SHEET    |    GT FACT SHEET

Star Ford in Glendale is now accepting pre-orders for the anticipated 2021 Ford Mustang Mach-E. Built from all the passion of its iconic heritage, the Mustang Mach-E is a new shape of freedom. Get ready for 0-60 thrills with zero emissions.
Design your vehicle today, choose Star Ford as your dealer, and put down your refundable $500 deposit. Beginning in mid-2020, verify that all the information and pricing from the dealer is correct and make any edits to your vehicle configuration if you'd like, and simply confirm your 2021 Mustang Mach-E order. First shipments will be made beginning in late 2020. You will need to complete your purchase by adding a method of payment, trade-in vehicle, accessories and more. Once that's completed, you will be driving home in your brand new Mach-E!
Quantities are limited, reserve your First Edition today! Contact Star Ford for more details and further questions.
Pre-Order NOW